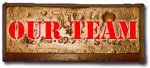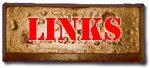 OUR TEAM

Our team members include;


Tony Wells
(Operations Manager)

Tony was originally a deep-sea commercial diver working
in the oil fields throughout Asia and America. In 1989, he
became involved in treasure hunting when was hired as
the photographer, ROV pilot, and assistant surveyor to
search for one of the most famous Portuguese galleons
that ever sank, the
Flor do Mar
.

After doing extensive research on Southeast Asia's maritime
history, Tony is an author and maritime researcher who wrote the book,
Shipwrecks & Sunken Treasure in Southeast Asia
(published by, TIMES Editions, Singapore, 1995) and also his personal memoirs titled,
Black Man Under The Deep Blue Sea - Memoirs of a Black Commercial Diver in Southeast Asia
(published by, PublishAmerica, 2007).

Some people have been asking where to purchase the two above books:

a)
Black Man Under The Deep Blue Sea
can be purchased at: America Star Books

b)
Shipwrecks and Sunken Treasure In Southeast Asia
can be purchased at: Art Media Resources

Robert D
.
(Marketing & Operations)

Rob is currently a highly cleared defense contractor providing military intelligence to top
organizations around the globe. He is a 30 year veteran of the military/intelligence
community having provided his first country study on the Philippines in 1987. He has
numerous deployments to the Philippines from Luzon, Zamboanga, and Mindanao.

Rob is a graduate of the Philippines Jungle Survival School and is a current subject matter
expert on the Philippines Common Operating Picture/Common Intelligence Picture. He
also has multiple deployments to Afghanistan as a High Threat Bodyguard/Team
Medic/Intel Analyst and brings with him to the team, 30 years of scuba diving experience,
maritime operations, and all matters of intelligence, security, and open source research.

.

We also have a team of highly trained commercial divers, salvage experts, marine surveyors, ROV pilots, etc. working together with us that will enable us to successfully search, locate and recover any sunken shipwreck cargos. Our combined experience is this field is well over one hundred years.